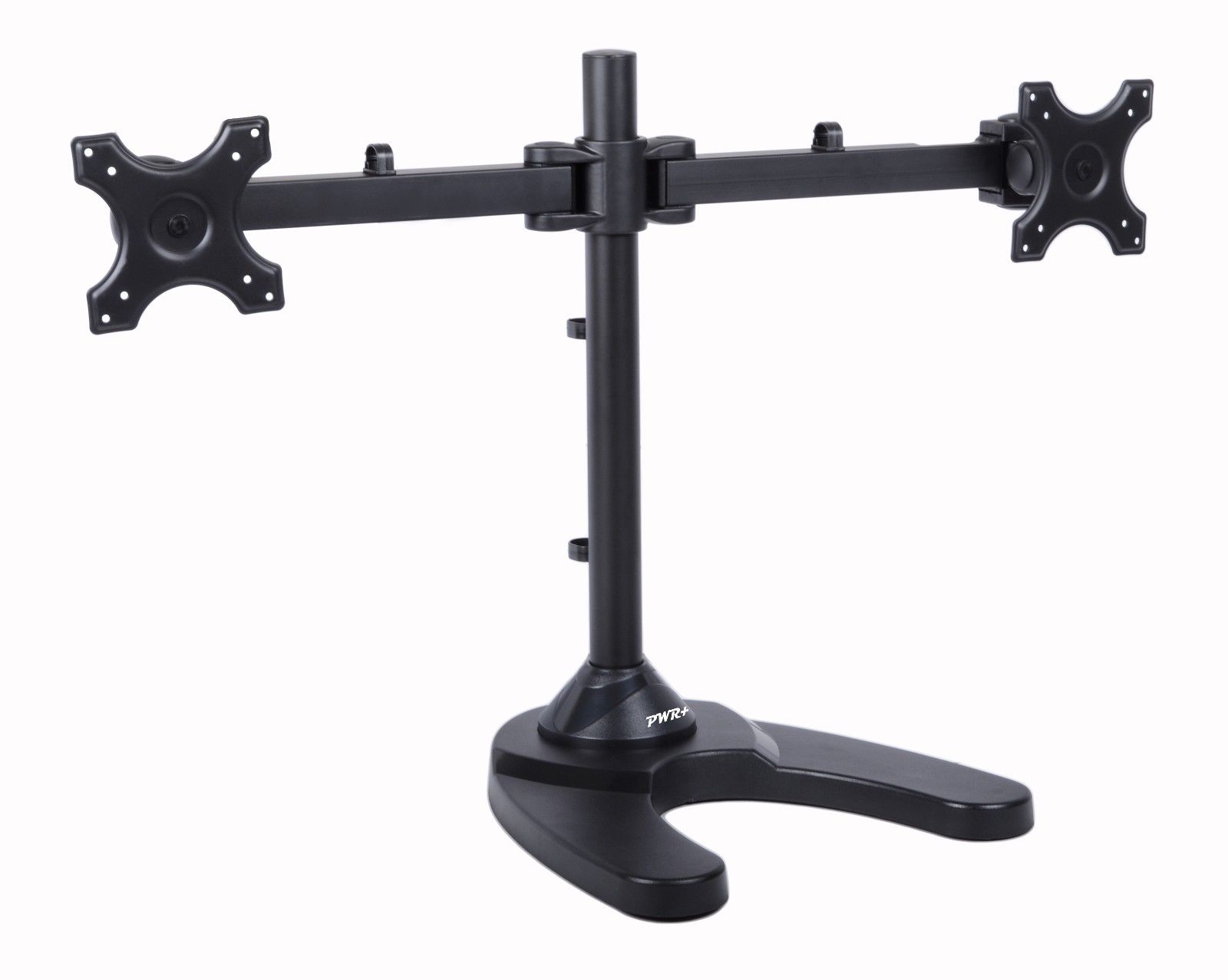 Several monitor setups has become more and more popular in the recent years. Most of current GPUs are supporting several monitor which allows many people to invest into several monitors. Multi-monitor setups are useful in many ways. Most of all it is used by gamers to increase immersion level and add details to the game. It is also useful for those who do streaming as it allows one monitor to run the game and other to monitor the software. Content creators benefit from several monitors too, because they can extend their working area, which makes working much faster. Several monitor setups are useful for those who are involved in finance as it allows to monitor several markets and several financial software. Good monitors cost a lot and several of them is too costly. Some people will not want the fancy stuff that those monitors offer, while other cannot afford those monitors. For those people there are multi-monitor stands are the best choice. Costing just little, those stands offer many adjustments to the monitor. These are great for those who want cheaper monitors but want the adjustments. Dual monitor stands offer the best value for the budget users. Here is a review of five dual monitor stands.
Best Dual Monitor Stand: Top 5 Most Solid
Mount-It! Dual Monitor Desk Stand
Mount-It is a well-known monitor stand manufacturer and this stand it's their dual monitor stand. It features a superior and exclusive design, yet it comes at a reasonable price. It has a universal VES 100*100 or 75*75 connection holes, which makes it universal for a large variety of monitors. Just like other monitor stand, this stand features many adjustments, such as tilt, height and swivel. This helps position any monitors at most comfortable positions. This stand supports dual monitors from 17 inch until 27 inch sizes. This stand is strong and can hold even heavy monitors. Being just $40, this is a great quality stand for those who are buying their first monitor stand as it will provide enough functionality at a reasonable price.
VIVO Dual LCD Monitor Stand
The VIVO dual monitor stand is another great monitor stand. However, it is different from other stands in this list because it features vertical monitor mounting, which is one monitor on top of another. Most monitor stands only allow side by side mounting. This stand will help those who want two monitors that can be mounted on top of another. This stand is constructed using a combination of aluminum and steel for maximum longevity. It supports twomonitors from 13-27 inches in size and supports monitors weighing up to 33LBS each. It uses 100*100 or 75*75 mounting holes for mounting monitors. Stand features many adjustments such as tilt, swivel and rotation. This is a very strong and durable monitor stand, with easy installation process. On amazon it features a lot of positive reviews and feedback. This is one of the best value monitor stand for vertical monitor mounting.
FLEXIMOUNTS M13
This is another great dual monitor stand with horizontal monitor mounting. It is made from high-grade materials. Its full-motion dual mounting arms can mount monitors with 10inch to 27inch size and weight up to 8kg. This stand has a very sturdy body with aluminum die-cast build. It features cable management system for arranging and hiding all your cables for a clean setup. Just like other monitor stands this one features, tilt, and swivel and height adjustments for the best position that the user will want. It also features universal 75*75 and 100*100 VESA mounting holes for connecting monitors. This is one of the best looking monitor stands that looks much more expensive than it is and has many great features.
AmazonBasics Dual Side-by-Side
This is a great product to use at work. It allows two side by side monitor installation. However, unlike other monitor stands that allow connecting two monitors to one arm, this one features two arms. Those arms can be stretches and adjusted in any way you want. This model is expensive, but it has really unique adjusting features. Because two arms can be stretched far from each other, this stand is great for those who do content creation or in medical fields. Those two adjusting arms allow any kind of monitor installation which is great for those who do professional work. This stand features VESA mounting holes and allow installation of monitors up to 27 inches.
Halter Dual Monitor Stand
Last pick, Halter Dual Monitor Stand is one of the best quality monitor stands. Unlike previous models that require the stand to be mounted on the desk, this stand just standing feet that allow positioning in any kind of tables. This however, comes at a cost as this stand only allows monitors up to 24 inches. Other than that is a nice looking and strong monitor stand with great functionality. It features universal VESA mounting holes and many adjustment features. This is one of the easiest to install monitor stands.
Conclusion
Indeed, this list consist of five great monitor stands. They provide different functionality and designs. Regardless of which kind of monitor stand you are looking for you will not be disappointed with those products.